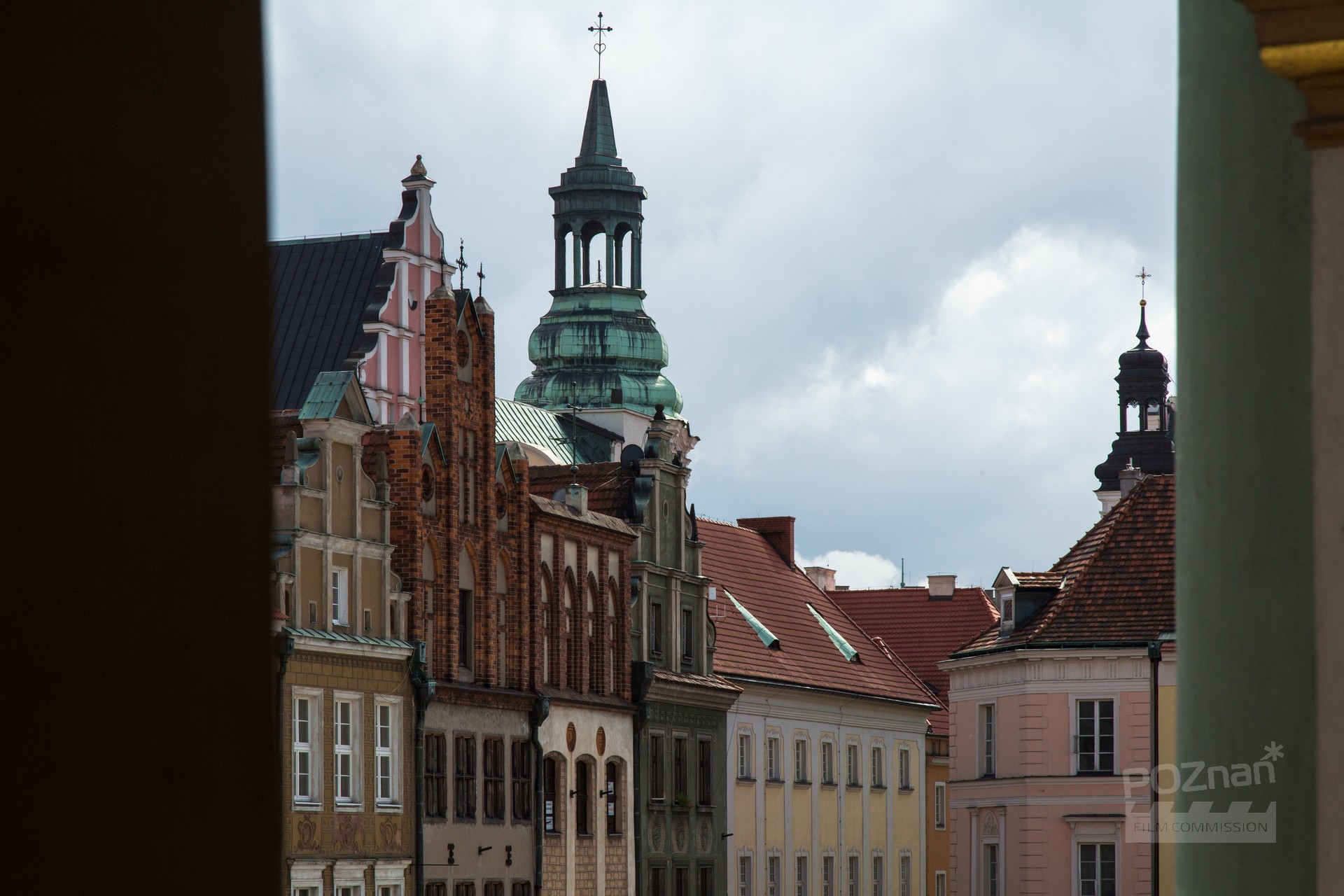 The main objective of PFC is to facilitate the production of films, TV programmes and commercials in Poznań locations.
Poznan Film Commission (PFC) is a film commission of the city of Poznań functioning within the organizational framework of Estrada Poznańska – Institution of Culture of the Poznań Municipal Office.
Those objectives are realized by:
Providing information – PFC provides data on technical resources (equipment, companies and specialists), city locations (interiors, apartments, plein air locations). It also communicates the requirements imposed by municipal services, procedures related to road blocking and drone operation, and finds information related to ownership of land within city boundaries in the context of the search for film locations. It assists in finding accommodation, provides other services indispensable for film production (casting, equipment rental, props) and makes sure that other essentials, such as catering or transport, are taken care of.
Acting as producer/co-producer – PFC will navigate you through formalities and assist (by preparing recommendations, motions and official letters) in obtaining permits necessary for a film set to be organized in the City and Metropolis of Poznań, co-operating closely with officials, municipal bodies and the surrounding communes. For large-scale film productions, PFC is directly involved in negotiations with municipal or private administrators of buildings and venues. PFC performs the function of a location scout, obtains the required permits in the fast-track mode and facilitates co-operation with the uniformed services (Police, City Guards, Fire Brigade).
Offering financial assistance through the Poznań Regional Film Fund that provides financial means for production and post-production of film projects on the co-production basis (for more details contact the PFC office). 
Promoting the city's film potential among directors, producers and stage designers in Poland and abroad through the participation in filmmakers' meetings, film festivals and conferences, and film location fairs.
PFC is member of the National Chamber of Audiovisual Producers and co-operates closely with the Film Commission Poland.
–